1,999.00zł 649.00zł
Suggested price: 1999zł
Ex Tax: 527.64zł
Save: 1,350.00zł
Price in reward points: 179900
Availability:

In Stock

Product Code:

JPX-850 Driver

Reward Points:

7196 (warte 71.96 zł)

Brand:
In 2007 Mizuno introduced a sliding weight system called Fast Track – to alter a driver's draw/fade tendency. Mizuno has now evolved this breakthrough technology to also be able to customize spin rate
and launch angle in the JPX-850 – helping all swing speeds achieve maximum possible total yardage.
The piercing blue JPX-850, first seen on tour in April 2014, uses twin 8-gram weights which can be located on either the central sliding rail, or two lateral slots. With 10 unique settings, players of all head speeds can dial in their perfect launch and spin.
In combination with Mizuno's Quick Switch shaft release system, the JPX850 also offers lofts from 7.5 to 11.5 within one head for the ultimate in adjustability.
The piercing blue JPX850 head is a compact, powerful 440cc and utilizes a Hot Metal face and Rebound Crown to maximize balls speeds.
"The genius of the new Fast Track is that it adds the dimension of launch angle and spin rate. Now we're truly in control of maximizing all aspects of their ball flight off the tee."
Chuck Couch – VP Product Management
JPX850 Driver Spec
| | Loft | Lie | Length | Head Size |
| --- | --- | --- | --- | --- |
| Mens | 7.5-11.5 | 60 | 45″ | 440cc |
| Ladies | 10.5-15.5 | 60 | 44″ | 440cc |
Write a review
Możesz za nią otrzymać 100 punktów promocyjnych w naszym Programie Lojalnościowym
(adres nie zostanie opublikowany)
Note: HTML is not translated!
Continue
Kliknij by dowiedzieć się więcej na temat Punktów za Komentarze oraz naszego Programu Lojalnościowego
Oficjalny film o driverze JPX-850 Recenzja Marka Crossfielda Recenzja Ricka Shieldsa
Customers who bought this product also bought the following products: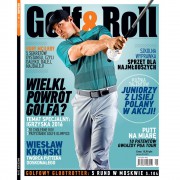 15.90zł
1,299.00zł1,099.00zł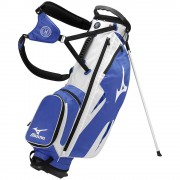 599.00zł525.00zł